Been a long time...blah blah blah.
Anyway, I'm settled into winter digs in Moscow, ID. Froze out of the camper in October. More on that some other time. Or not.
So, thanks to some crazy good thrift store finds, I'm doing a clothing experiment.
In the last 2 weeks I've found 2 amazing wool sweaters at thrift stores. The most recent was on Sunday at the Moscow ID Goodwill Store. A lavender and cream Dale of Norway brand cardigan with the pewter frogs.
Here's a full shot from the web:
$7.99. It has a couple of pulled threads that need clipping but that's all. Lovely and about $150 on ebay. New they run $200-400 for that style and that brand.
A couple of weeks ago I found a Pendleton brand black and white button down cardigan at a different thrift store in another town. Basically the same price. It had the tags and spare button still on it (in fact it still does as I have yet to wear it). The original tag price is $158. Not bad again AND it's brand new. And it's merino wool. Really soft. I don't have a photo but it's basically this without the deer: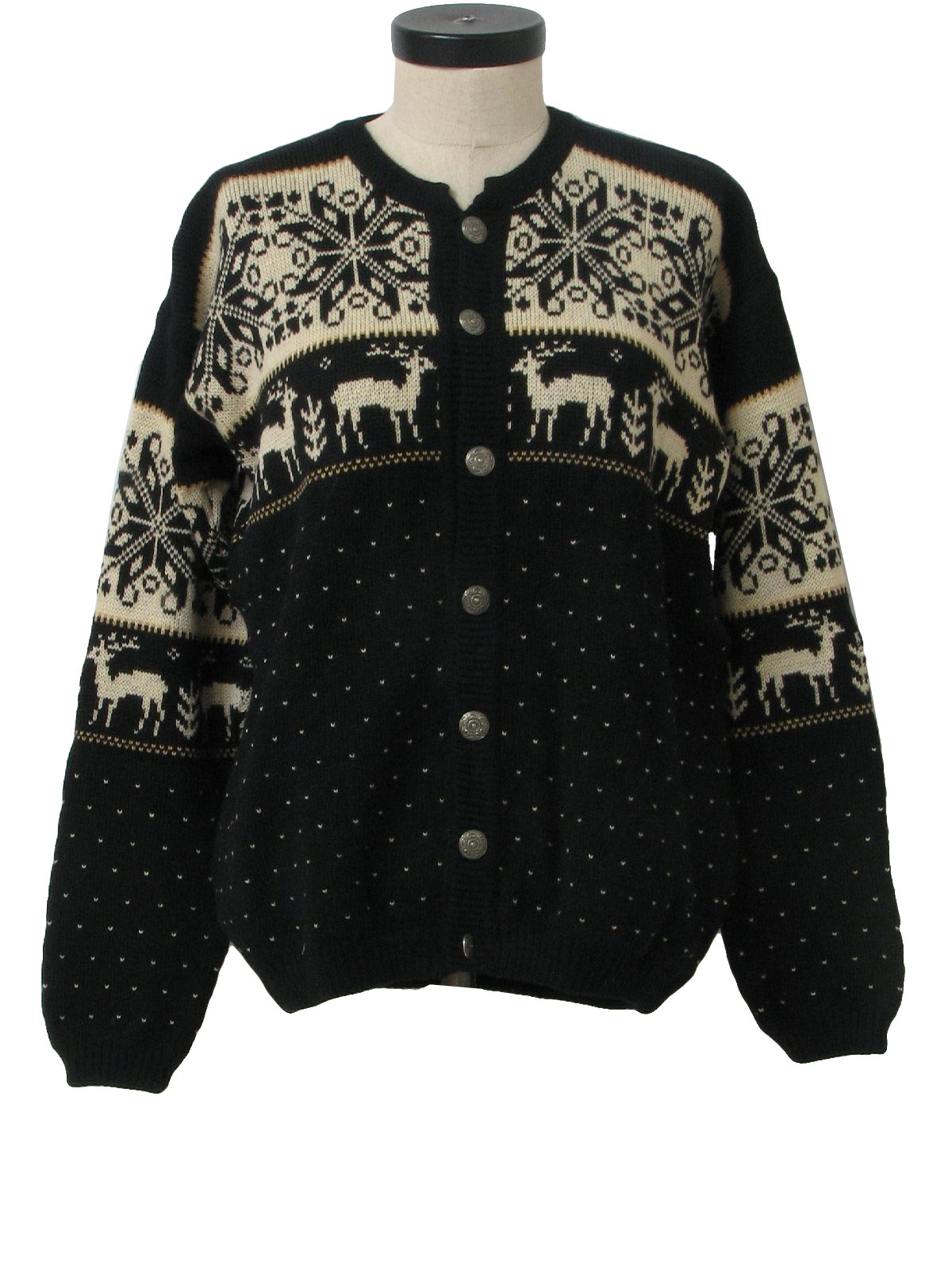 These two join the 3 I already own (who were formerly joined by one more but I gave that one to Fred). The 3 I owned already are all Dale of Norway brand. One similar to the lavender and cream one shown above with pewter clasps, but blue and white mainly.
Similar to this:

One is a 1992 (the date is knit into the design) crew neck ski sweater in black red like this one:
Mine is not as busy as that one but I don't have a photo.
The final one is more modern, black and straight with a standup collar and 1/4 zip at the neck.
It's this model but a different pattern: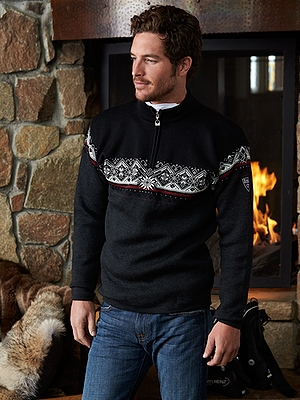 And I'm not as hot as that guy. For the record the sweater in this picture is $318.
I got the sweaters I already own for 15$ each for 2 of them and I think the last one was about 10$.
So that's $56 for 5 amazing sweaters.
Now for the experiment. I'm going to wear one of these sweaters to work everyday until someone says something. I can wear something else on my days off, and I can change into a field shirt if I have to go to a hazmat site or somewhere else that could result in having to wash the sweater.
Like tomorrow I need to go to the clinic and get a wound cleaned on my hand. I don't want to bleed on a sweater so I may wear something else while I'm in the appointment.
Maybe I'll take photos in the bathroom mirror and make a look book while I do this. I hear about the young people doing that.
I could use a few more decent turtlenecks to wear under these or mock turtlenecks. I've only really got 3 and it's going to get to be a bit of a strain. But, so it goes.
I'll rotate which sweater gets worn on which day. We'll just see how long it takes. I did it last year with 3 sweaters and it lasted a long time and no one seemed to notice/care.
This will inform my "how many clothes do I need" inquiry.